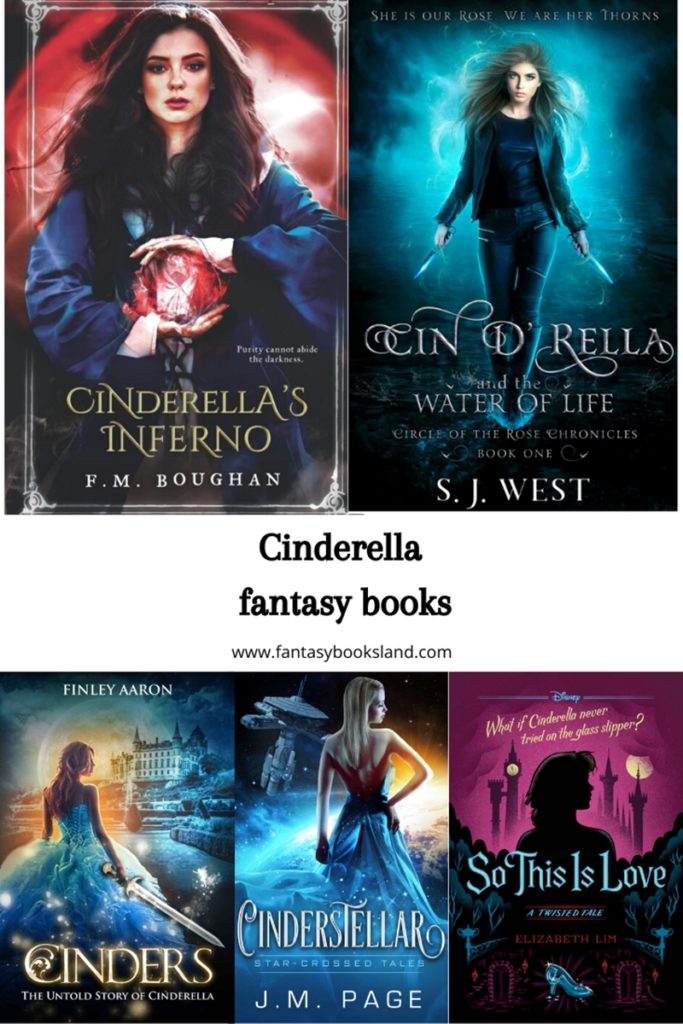 Wanna read, for free, a fast-paced fantasy romance book? Check out The Mysterious Soldier.
We all like fairy tales. Once you enter their fantastic world, they make your day lovely. You just have to pick one book and you're set for a new journey. Every story that involves Cinderella is fun to read. She fights for her life to get better and takes every opportunity that might make her stand out. She has luck, and this is an aspect that changes the course of events, and everyone likes that. Who doesn't want to get lucky at needed times and have a charming prince that can make you forget all the worries you might have?
It's amazing how a story that you know since you were a kid got so many remakes. This does simplify your search for an enchanting book. You like Cinderella, so you just have to find a new story with her. Maybe the main plot is the same, or half of it, but the most important thing is that you get to see her world once again. Choosing such a fantasy book may make you feel like you chose to revive your memories as a kid. Thinking about it like that, it can put a smile on your face.
Now it's time to get excited and check the list below! One of these fantasy books will definitely catch your attention. They have the fantastic world you seek.
Note: This post may contain affiliate links. If you buy from our links, at no additional cost to you, we get a small commission so we can improve this site. For more information, visit this page.
---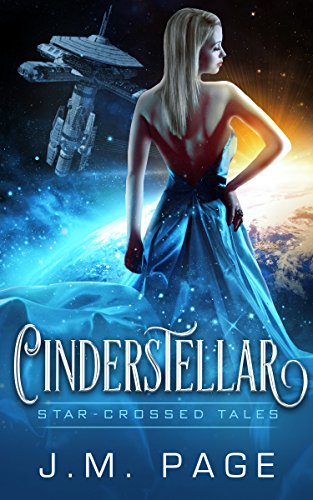 Young Adult Fairy Tale, Science Fiction Romance
This is the fourth book (link in title) in the series, but you can read it as a standalone novel. Hence, if you're interested only in this one, there's no need to read the first books.
The fact that it's a story placed in the space world, far from Earth, makes it very interesting. You get to know a Cinderella, here she's named Stella, that wants to be a pilot. The ones that get in her way are none other than her father, the Academy Commander, and her stepmother, that both don't want to see her enroll in the flight academy.
But nothing can stop Stella from achieving her dream. Late at night, she sneaks in the flight simulators. All is good until Prince Charming – in this case Dax – appears in the scene. He has the title of the best pilot of the Starforge Academy. To tell you the truth, at first, he's nothing like an ideal prince because he's rather arrogant.
Nevertheless, Dax discovers the fact that someone is beating his scores on the simulators and that drives him insane, especially when the culprit hides the evidence so no one can find out the truth. For this reason, Dax is determined to discover the mysterious person who's been messing with the simulators. So he takes on the path that eventually leads him to Stella.
When will they meet and in what circumstances? You'll soon find out if you start to read this book right away. Also, it's worth noting that, besides a catchy plot line, the characters are well-portrayed in this story so you will certainly love them.
---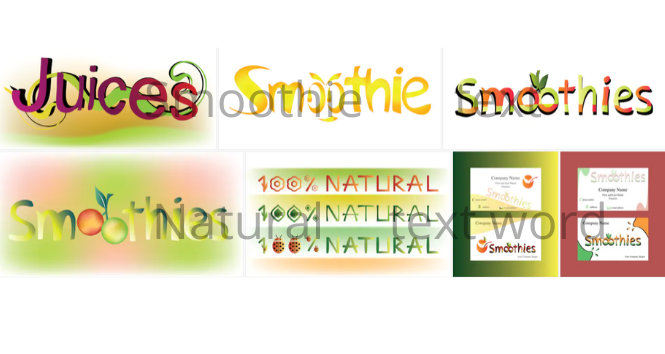 See other logo ideas here.
---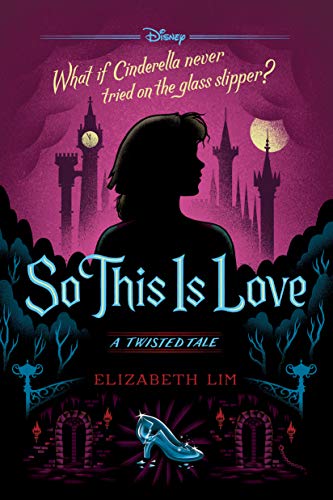 Young Adult Fantasy Action & Adventure
This is the ninth book in the series, but like Cinderstellar, you can read it as a standalone novel.
In this one, Cinderella encounters a twist of events right when she is supposed to try the glass slipper. She doesn't get to that part because she is locked in the attic by Lady Tremaine, and as if that wasn't enough, the mice don't help her get the key. This is an interesting change of the original story that makes this book unique in its own way.
In the end, Cinderella manages to run away from home and reach the gates of the castle to work as a seamstress. She then somehow gets caught in the middle of a conspiracy that has the purpose to overthrow the prince and the king, even to banish the magic from the kingdom. In order to prevent this, the Fairy Godmother and the other magical beings will need help from her.
This fantasy book has many pages to explore, giving you the chance to understand better the world of Cinderella. (Link in title)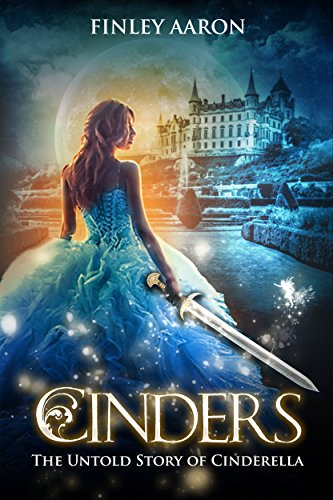 Fairy Tale Fantasy
In this fantasy book, you will get to know Cinderella's childhood and her parents' lives even before the two met for the first time. Therefore, expect a well-defined backstory.
What will certainly impress you is the fact that, here, Cinderella – named Ella – is a trained warrior with a strong personality, and unlike the original story, she's the one that saves the life of the prince. That's to say that this book doesn't lack in action scenes.
Furthermore, you'll get to see things from a peculiar point of view as everything is presented from the Fairy Godmother's perspective. Also, the relationship between Ella and the prince builds upon trust and respect. The good looks won't play an important part here, and that's something to appreciate. You get to know a true romantic relationship.
It's a long journey to find out the whole story, so you will definitely come to love the characters.
---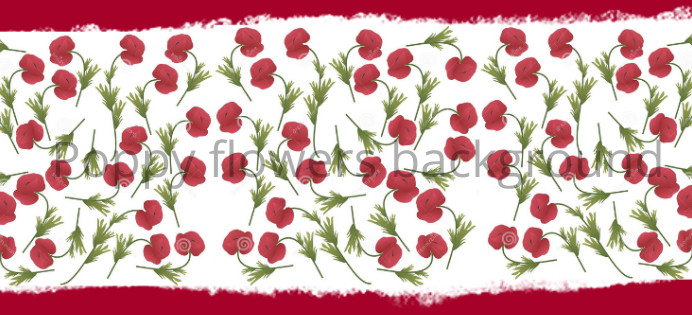 Check the heart made of poppies here.
---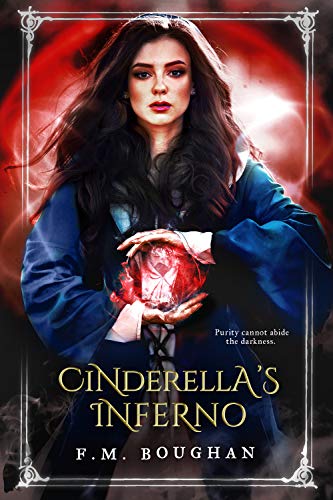 Young Adult Fairy Tale, Sword & Sorcery, Dark Fantasy
This fantasy book is the version of a dark Cinderella. It has horror and a dark world.
Ellison, her name in this one, has to save her mother's spirit right from hell, and, as you can expect, she will go there! During her dire journey, sometimes she'll seem selfish because she's willing to sacrifice everything to save her mother's spirit from damnation, but we shouldn't forget that she's a daughter. Her actions are understandable.
Prince Charming is called William here, and he's a true example of a good man. He's kind and genuinely in love with Ellison, concerned about her quest's success. As supportive and caring as he may be, he'll have to go through many obstacles until he can finally be together with her. This gives charm to the story.
But don't forget that this is a dark fairy tale. Ellison has the power of a necromancer. She fights with demons, and she'll have to defeat her stepmother and stepsisters using dark magic. It's definitely not a light story. Read it only if you like the genre.
---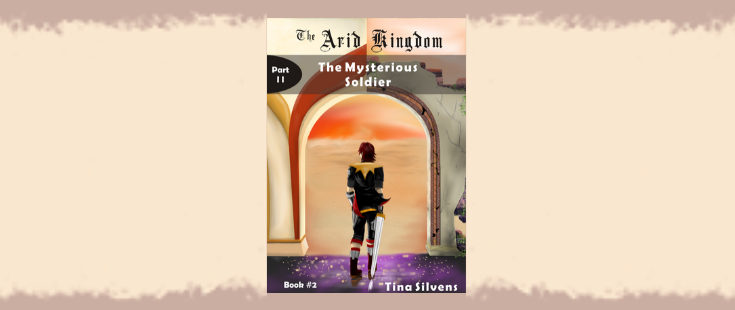 ---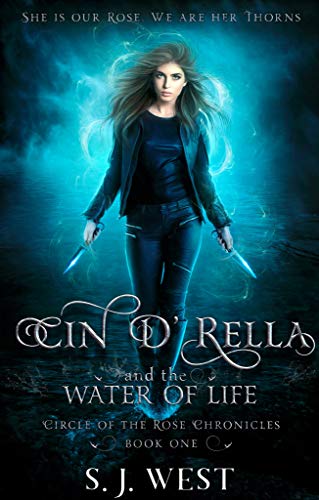 Young Adult Royalty Fairy Tale, Fiction
This is the first book of the series named Circle of the Rose Chronicles. The story shows a Cinderella – Cin, here – that is trained to become a Thorn – Thorns are an elite squad of soldiers created with the purpose of defending the city and the sleeping guardian Briar Rose.
A mysterious Godfather, Maximus, takes her away from her cruel stepmother and stepsisters and brings her to the academy for training.
Things get complicated for Cin when she meets Coltan Prince. He's supposed to be an enemy of the academy as his family has been sabotaging all the efforts that the Thorns put to awaken Briar Rose. Cin, however, is free to decide whether to trust him or not.
To summarize, the development of the characters is very interesting and the romance between Cin and Coltan starts to deepen toward the end of the book. It's definitely an adventure with mystery and magic that you will enjoy, making you eager to finish the series.
---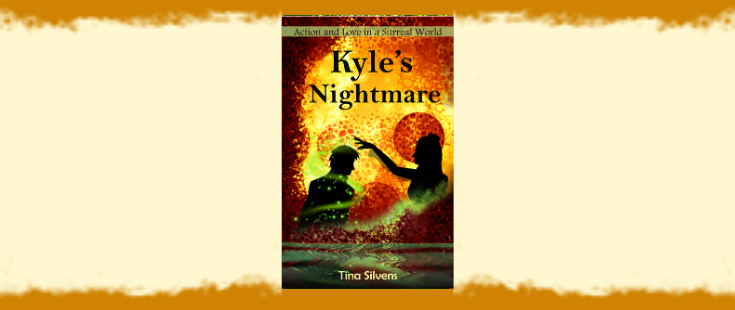 ---
I hope you enjoyed this list of Cinderella-themed Fantasy books, and if you want to read, for free, a fast-paced fantasy romance book, check out The Mysterious Soldier.
Looking for more fantasy books? Check out these lists:
The Arid Kingdom – Book #1 – Chapter 1

Selunia was in her room in full swing. Helped by Elis, she was packing her luggage. The Arid Kingdom was a country where she had spent a part of her early childhood. The Ardensis family ruled over the Arid Kingdom and she was going to live in their palace, just like before.

Chapter 2 – Mysterious Soldier – Part 1 (The Arid Kingdom series, Book #1)

After a quarter of an hour, Selunia, together with the general, was on her way to the Aridens' Palace. She was outside the stronghold in a huge car, with black metallic shell and smoky windows—which boldly contrasted with the surroundings' primitivism and naturalness. This contrasting aspect was one characteristic of the Arid Kingdom. Because of […]

Chapter 3 – Mysterious Soldier – Part 1 (The Arid Kingdom series, Book #1)

Somewhere, on a sandy battlefield, Soris was desperately running for a place to shield himself from the rain of laser-bullets that was following his steps. He felt all his muscles tensed, his feet burning as if he had embers in his shoes, and the sweat falling in drips on his temples, neck, and back. His […]