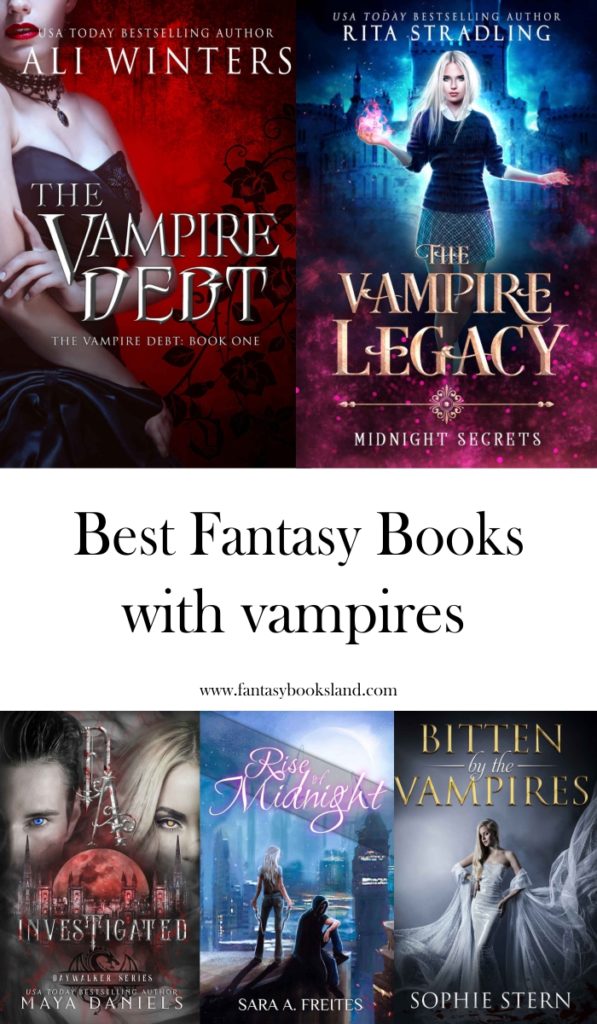 Vampires are often described as beautiful creatures with a human aspect and a seductive aura that lure their victims easily to their side. They love humans because they love their blood, so the basis of their romance is evil from the start. That's why, usually, fantasy books with vampires are far from being clean. The world-building can be sinister, the events gory, and the violence present throughout the entire story—something that horror-fans will find most satisfying.
The love story represents the juicy aspect of these fantasy books, especially when the main character is a handsome male vampire who falls for a human and vice versa. You can imagine what happens next. Anyway, the romance part can turn out to be like a wonderful fairy tale or a very dark odyssey. Choose wisely when you want to dive into these kinds of fantasy books.
The list below is a selection of books with vampires, from horror to young adult genres, with all the necessary info for you to understand what you're going to read.
Now, don't get frightened. These books don't bite, and you might like them. Scroll down and discover them.
Note: This post may contain affiliate links. If you buy from our links, at no additional cost to you, we get a small commission so we can improve this site. For more information, visit this page.
---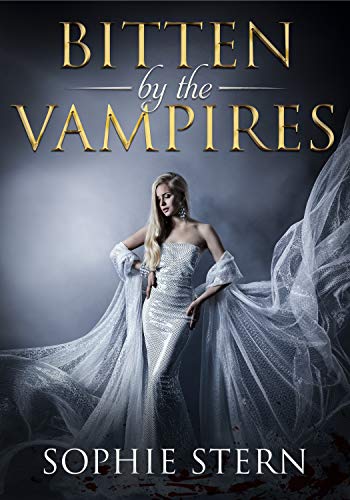 Gothic Fiction, Dystopian Science Fiction
This is a story about a girl, Tyana, who isn't afraid of vampires. On the contrary, she wants to become one. As a guard, she is far from being an important person in Eagleton, one of the last human settlements. The inhabitants are not friendly with her, which makes her more of an outcast. Not that she cares too much about that.
Nonetheless, there's this day when Tyana makes a mistake. Even though she notices three men outside the walls of Eagleton, she doesn't sound the alarm. Vampires are supposed to be ugly creatures not humans, and when they suddenly disappear, Tyana chooses to think that she was hallucinating.
Unfortunately, the truth is revealed later at night when those guys attack Eagleton and show their vampire capabilities. Tyana can't do much and ends up as their hostage. Soon enough they tell her that she should be their mate, and that doesn't scare her at all because her dream is to become a vampire. She believes that such a change will bring her what she's desiring, and that is freedom. Although everything seems to align in her favor, these three vampires, Matthew, Eli, and Benjamin, refuse to turn her into one of their kind. But that doesn't make Tyana give up on her goal. She will do anything to touch the eternal life of a vampire.
If you're looking for a quick read that has something to do with the world of vampires, give this fantasy book a chance. Just keep in mind that you won't find clean romance in it.
---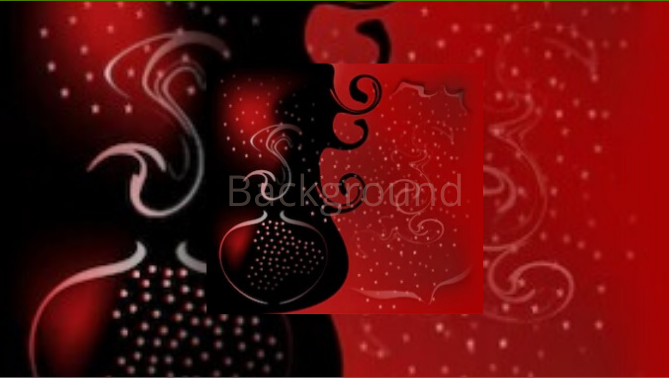 See other backgrounds here.
---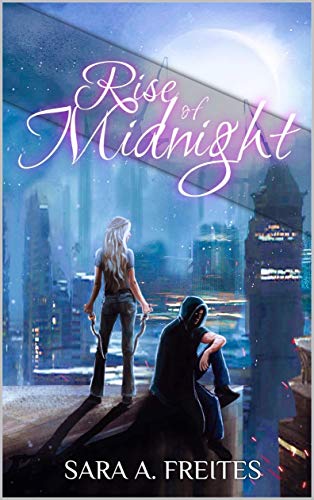 Gothic Romance, Occult Horror
An interesting story placed in the world of vampires and demons. It centers around a high school girl, named Autumn Hayes. Her ordinary life changes completely when one night she has a strange dream, and some disturbing events follow. Autumn gets captured by an evil group of people that aren't human, and shortly after that, she is rescued from them by another group, its members being vampires. As she talks to them, she finds out some secret things about herself.
Autumn is not who she thinks she is, and there is a bonus to this discovery of hers—she plays a key role in sending a strong demon back to his place, the rightful hell.
As if things weren't complicated enough, the vampires capture Blake, a stranger with an alluring aura, who makes everyone curious about him, and that applies to Autumn as well. If he has a positive influence or not on her, that remains to be seen throughout the entire story.
Find out what Autumn really is, and what she will have to do to save Earth from becoming a real hell. You will come to love this fantasy book and its interesting characters. It has action, twists and turns, romance, humorous parts – everything to keep you engaged.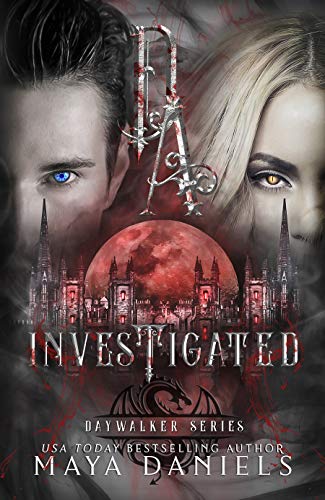 Paranormal & Urban Fantasy
A fast-paced story with an interesting female character named Francesca Drake. What makes her special is that she's a half-blood – half-fae and half-vampire, which is enough for her to attract trouble. Purebloods hate half-bloods, and this doesn't mean that they don't kill them. That's why Francesca hides the truth about her blood. Only her boss at the organization where she's working knows her secret.
However, when Francesca is sent on a mission to investigate the strange disappearances at the Daywalker Academy, she gets into trouble.
Even though she goes undercover, Francesca gets entangled in dangerous situations and has to do everything to save herself. Luckily, someone saves her, sparking a love interest and maybe more. From her on, you'll get to see a lot of action, twists, humorous parts, and meet a lot of strange characters, not only vampires. What do you say about cat or wolf-shifters? If that got you already interested in the story, then it's time to grab the book.
It's definitely not a clean story. There are steamy scenes inside this fantasy book. Skip it if you find this inappropriate.
---

Check the dark purple background here.
---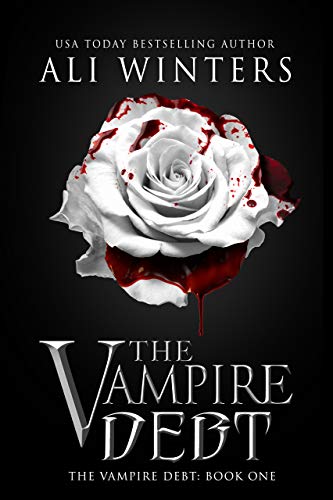 Historical Fantasy
A Beauty and the Beast retelling with a Gothic feel, placed in a dark world where vampires exist. Get to know Clara, a woman who is seeking revenge on vampires. Their existence brought tragedy into her life, by losing a family member. Her heart learned hatred, so at the first opportunity, Clara kills a vampire, an action that will bring her closer to her enemies.
As if Clara's life wasn't awful enough, her father's gambling addiction throws her into a situation where she has to live with a vampire, named Alaric. He hates humans because he also lost a dear person once people used weapons against his kind. As an imminent result, a love-hate relationship starts between Clara and Alaric. They are constantly fighting, tortured by the need for revenge, but they also feel attracted to each other.
Their relationship is the juicy part of the story. You will get to see how Alaric saves Clara several times despite his hatred toward humans.
If you're in search of a Beauty and the Beast retelling, but with a dark and gothic touch, give this series a try.
---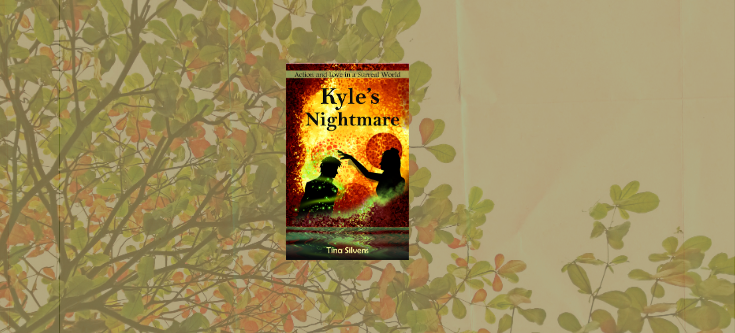 ---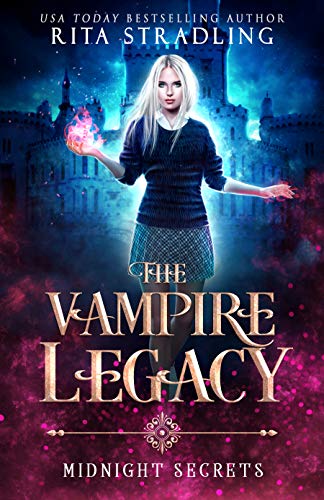 Young Adult Vampire
This story starts with January, a girl who dies in an accident and is turned into a vampire by a mystery man. Left alone, January has to search for food: fresh blood.
Fortunately for her, a guy, named Justin, offers to help her with his blood. Meeting in these circumstances leads to a dependent relationship between them that will slowly change into something else.
Adjusting to her new life, January wants to enter the Blackburn Academy, a study place for vampires only. She has to pass some trials to get in there, which are not easy, and as if that wasn't enough, Justin opposes her wish and does everything in his power to make her fail.
The first book of this series won't show you her life at the academy, but only her journey toward attending it. It centers around January and Justin, their love-hate relationship, and around the fact that she has to adapt to her new life as a vampire.
If you love stories with vampire girls, with mystery and action parts, secrets, dramatic moments, then this series might be perfect for your reading need.
---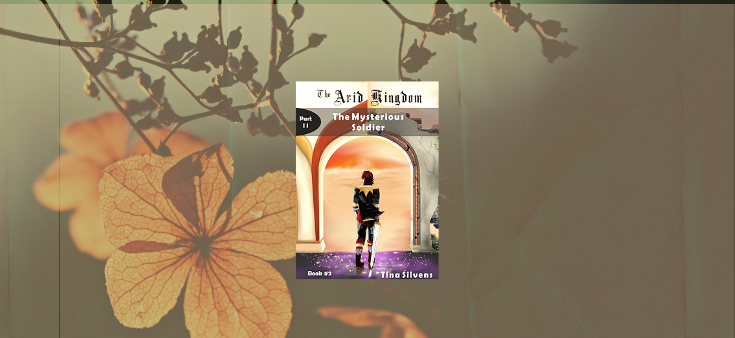 ---
I hope you enjoyed this list of Fantasy books with vampires, and if you want to read, for free, a fast-paced fantasy romance book, check out The Mysterious Soldier. Or you can start reading right away its free Prequel! Click here for Chapter 1.
Looking for more fantasy books? Check these lists:
Butterfly Fairy Tale PREVIEW
List of fantasy books with Cinderella theme
Fantasy Books with Dragons
List of fantasy books with Sleeping Beauty theme
List of science fiction & fantasy books – April 2020