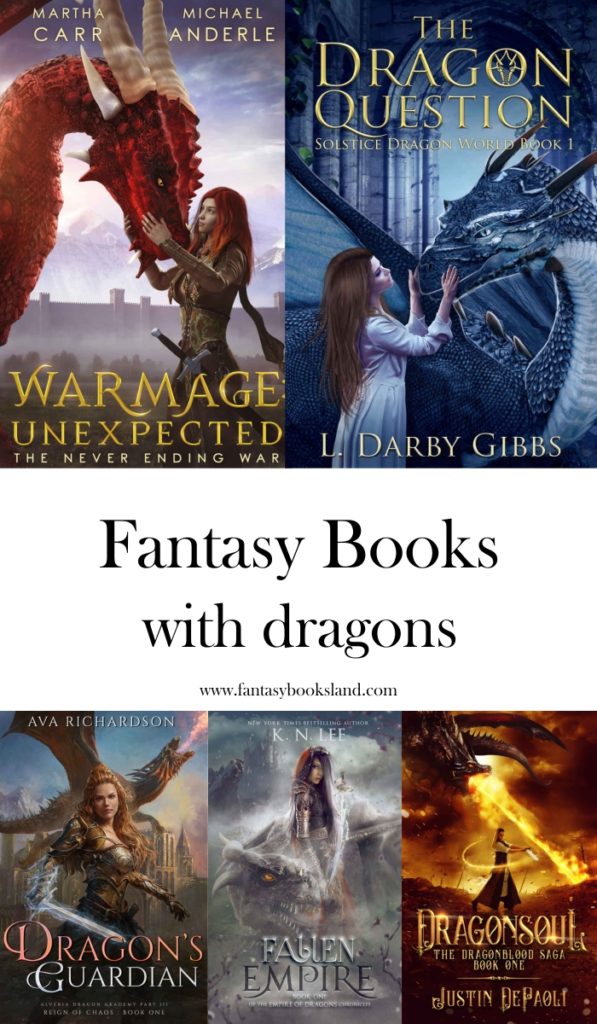 Wanna read, for free, a fast-paced fantasy romance book? Check out The Mysterious Soldier.
The mighty dragon, a favorite villain or a favorite good character. Every fantasy book with dragons has a strong plot, and when you pick up one, you definitely look forward to encountering the sharp-winged beast. And that's because dragons have amazing abilities. They can spit fire, fly in rapid circles, talk like a human or let out ear-splitting roars, help people or destroy nations. As a matter of fact, every fantasy book depicting a dragon will feature spectacular entrances and impressive magical wars. The following list of fantasy books with dragons will prove just that.
A dragon can be a good companion for the main character, saving him whenever he gets in big trouble, or it can challenge the protagonist, putting him in difficult fights where he may even lose his life. One aspect is certain: with or without wings, dragons will impress you with their strong appearance, and they will make you feel small.
Whether they are lovable characters or despicable creatures, they bring that necessary amount of magic that makes a story enticing. And getting to know them through the eyes of the main character is a fantastic experience. You may even want to reread these fantasy books just to have the chance to meet them again.
Are you in the mood for a story with powerful creatures? Then scroll down to check the list I prepared for you. You'll love these fantasy books.
Note: This post may contain affiliate links. If you buy from our links, at no additional cost to you, we get a small commission so we can improve this site. For more information, visit this page.
---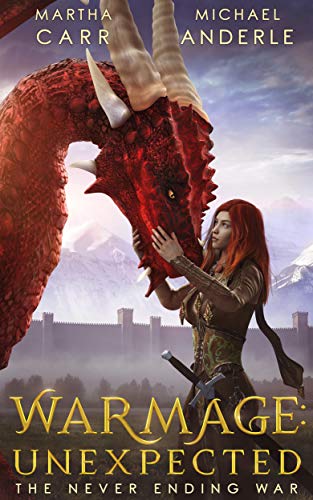 Young Adult Epic Fantasy
This is the first book of The Never Ending War series. It's a fun story, with a typical stubborn teenage girl, called Raven. She's a mage in training, so she will impress you with her magical powers.
Raven finds out that her mother was a war mage that rode dragons, and that sparks her interest in pursuing a similar career. To make progress at the Fowler Academy where she is studying, Raven needs a Familiar, and for that, she adopts a dragon called Leander.
Her neighbor gives it to her as he couldn't succeed in training it. The funny part is that Leander is stubborn as Raven is. Therefore, she will have a hard time dealing with this red dragon until they will finally understand each other and form a team.
Follow the adventures of Raven as she struggles to train the dragon and solve a series of strange disappearances around her. If you love a talking dragon, then this book is perfect for you.
---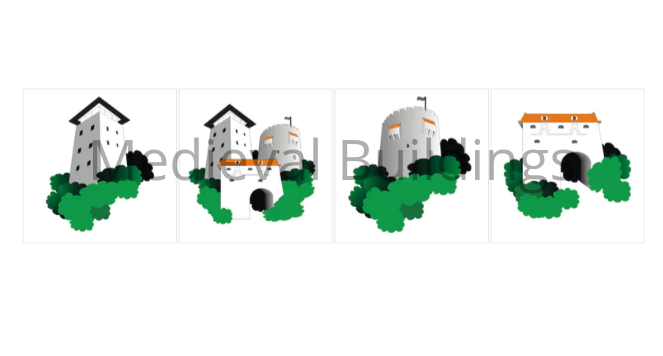 See other illustrations here.
---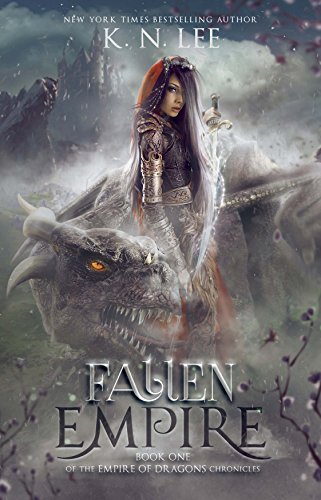 Teen & Young Adult Norse Myths & Legends
This is the first book in the Empire of Dragons Chronicles series. It has two interesting main characters: Amalia, who is a mage-in-hiding and also the lost heir of the Erani Empire; and Kylan – a dragon-shifter, who also happens to be the heir of the last dragon clan.
Amalia and Kylan don't know each other, but they are fated to meet and save their people. Two awesome characters that will definitely make you finish the series in a week.
The world-building is one of the best aspects of this story. You get to meet wolf-shifters, firedrakes, mermaids, and mages. They create the atmosphere of a unique fantasy world, that will certainly make you forget about reality as long as you keep on reading.
There is a lot to learn about the main characters that struggle to survive in a dark world where anyone related to magic is hunted for one single purpose, and that is to be killed. Along their journey, Amalia and Kylan encounter danger, betrayal, and even love.
Well, a romantic relationship between a girl with the powers of a mage and a dragon-shifter does sound enticing. Eager to know them? Grab this fantasy book and explore their amazing world.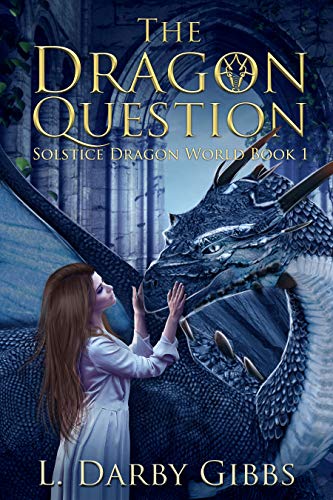 Romantic Fantasy, Dragons & Mythical Creatures Fantasy
Although this fantasy book is part of a series, it can be read as a standalone novel. What's special about it is the fact that it's based on The Beauty and The Beast fairy tale. The Beast is none other than the Dragon King, who is in search of an answer to a certain question that will make his curse disappear—or so he believes.
The problem is that the dragon doesn't remember the question anymore. He hopes that one of the teenage girls that his administrator is bringing each day will help him find the answer to this unknown question.
Shennon Trelor, a researcher, happens to be mistaken for such a girl and that leads her to the Dragon King. Unaware of her job, the creature doesn't want to let her go and asks her to visit him daily.
Shennon is already engrossed in her team's plans to end a war between two kingdoms, but she can't get herself to refuse to help the King. A subtle romance blooms between them, with funny moments here and there.
The world-building, the mysteries, the intelligent characters, and the royal intrigues make this story worth exploring. If you love fairy tales and dragons, you will certainly enjoy this fantasy book.
---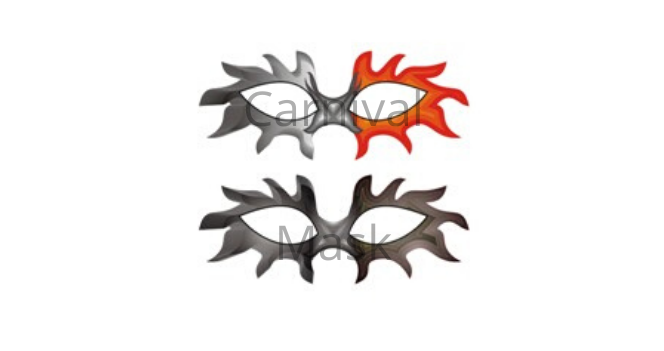 Check the golden vintage border here.
---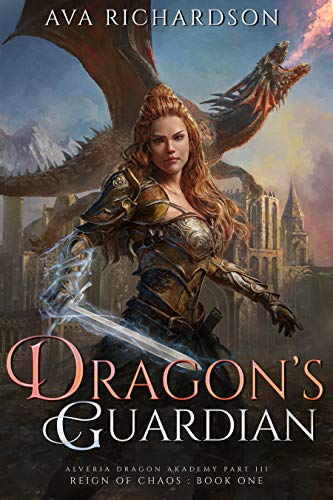 Young Adult Sword & Sorcery Fantasy, Dragons & Mythical Creatures
In this first book of the series, we get to know a heroine, Mari Asadottier, who is a dragon tamer trainee at the Alveria's Dragon Akademy.
Mari is about to be kicked out from the Akademy because she has been unable to bond with a dragon. As she is focused on postponing her expulsion, an unexpected attack takes place in Alveria, leaving her father injured, and many dragon guards under the spell of a strange plague.
For this reason, Mari has to team up with Prince Kai, who has been unable to shift from his dragon form for two years already and has a hard time controlling his magic.
Such a powerful attack was initiated by monsters that won't stop at a single battle, bringing chaos upon their kingdom. Mari and Kai have no other option than to trust each other. They have to save not only themselves but everyone in Alveria.
Find out how Mari and her dragon manages to survive and fight for their people. It's an adventure full of action that will certainly keep your attention until the last page of the book.
---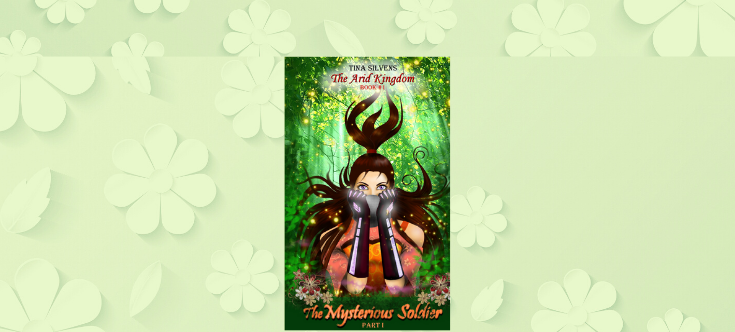 ---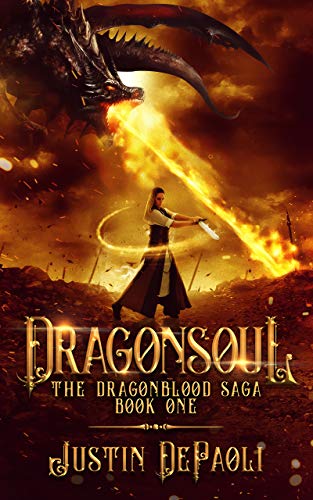 Fantasy Adventure Fiction, Coming of Age Fantasy
Last but not least in my select list of fantasy books with dragons is Dragonsoul.
This is a story where dragons and humans are at war. It's the first book in the series, and it introduces us to an interesting main character, named Valeria.
She is being hunted by dragons for a single egg that she had found. What she is struggling to protect might turn out to be the road to the extinction of humanity.
Besides this, Valeria notices something strange about her and that makes her seek answers. A witch opens her eyes to the truth about the egg and about herself. Valeria has mysterious powers, but that's not something to brag about because they don't come without consequences.
Now, everything counts on her decision and her newly discovered powers. Will she be able to prevent the extinction of humanity? Join her adventure of saving the world.
If you love action and a world of evil dragons, then this fantasy book might be what you're looking for.
---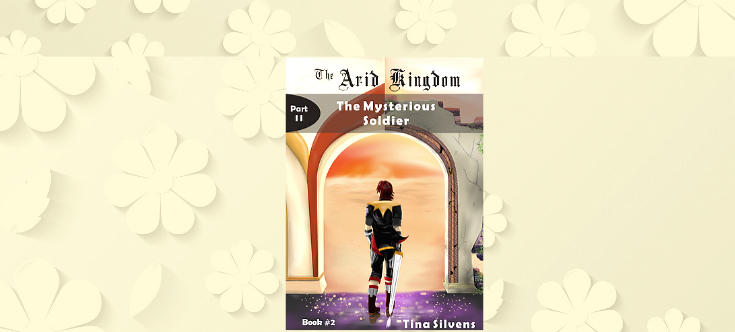 ---
I hope you enjoyed this list of fantasy books with dragons, and if you want to read, for free, a fast-paced fantasy action book, check out The Mysterious Soldier. Or you can start reading right away its free Prequel! Click here for chapter 1.
Looking for more fantasy books? Check out these lists: