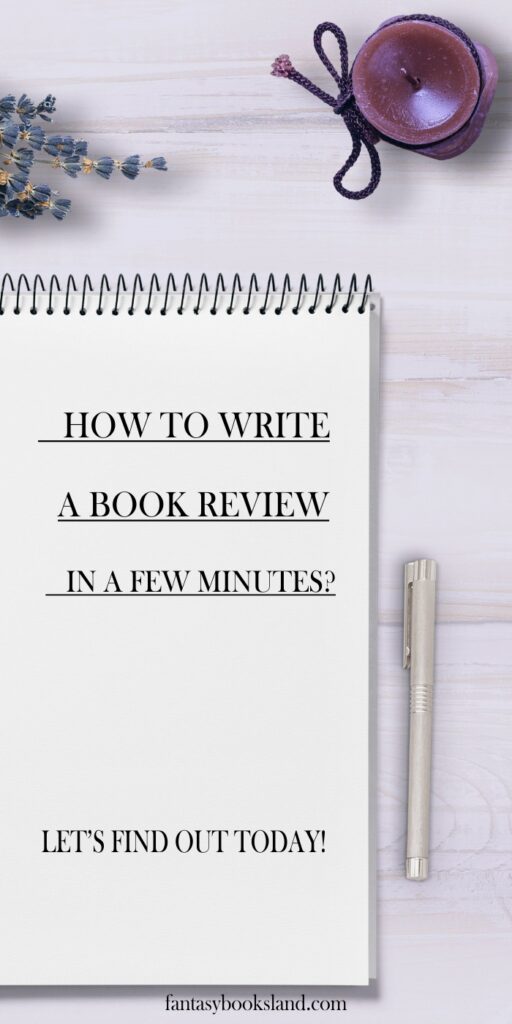 Maybe you often find yourself in one of these situations:
– You have a favorite book and you don't know how to impress with your review.
– You are asked to leave a review and you feel stuck.
– You're constantly postponing writing that review because you are waiting for inspiration, for the right mood, for the right words, and for the right ideas to flood your mind.
Then, what are the solutions?
I need some simple steps that will help me write those sentences fast.
Yes, rest assured, you came to the right page. Below I'll show you an example of a review that you can use for any book you want as long as you replace the dot spaces with the specific details of that certain story (the characters' names, the main theme, the name of the book, the action theme, and that keyword that defines the story).
Don't worry, it's not complicated at all. It's an example of a review designed to help you in any situation you might be in.
Scroll down, copy-paste it in a notepad or word document, make the necessary changes and that's it. You're done with the review task. You just have to put it in the comment section of the book in question. It's that simple.
Continue reading

"How to write a book review in a few minutes?"