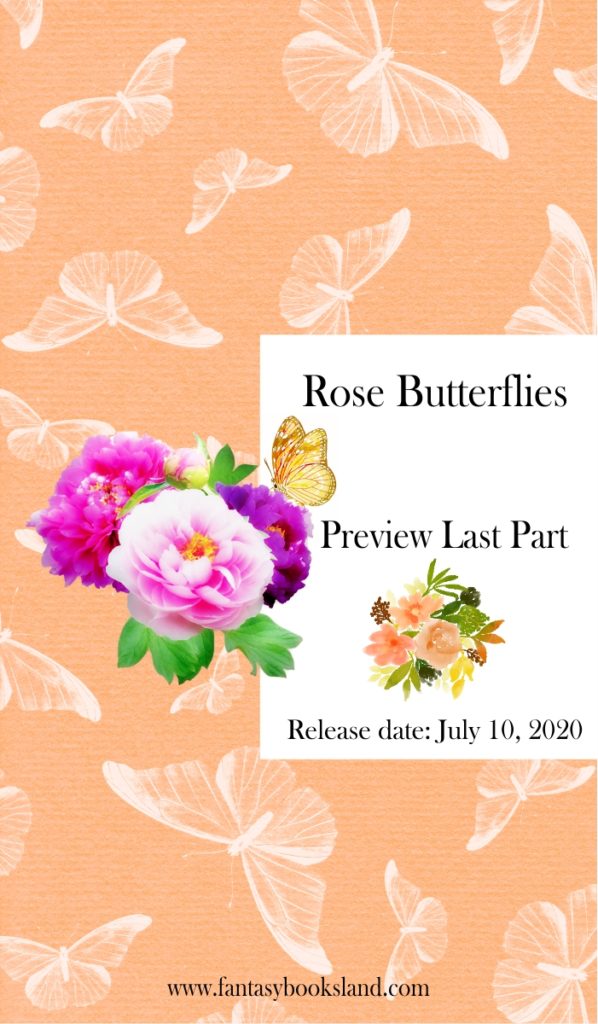 This is the last part of the preview. If you want to see the first one, click this link. On this page, you will get to understand why Zayn is a hated butterfly. His country means his past, his present means Azure, and his future means his true self.
The danger that awaits him is like it's meant to show his hidden abilities, his wisdom, and his advantages as a dark butterfly. He tries to understand Azure's loss, but he's also concerned about himself. Now that he's away from his country, he wants to claim his right to freedom, to explore the outside world. That is why he refuses to stay in the Green Country.
There are many things to be said about him, but I will let you discover them by yourself. If you know Romanian, go ahead, scroll down and read the last part of the preview. It's interesting because Zayn is present. His charm makes this story magical.
Bine ai venit să citești ultima parte din preview – prima carte Fluturii Trandafirii din seria Basm Roșu! Află mai multe despre Zayn și despre țara Azurei. O discuție interesantă apare între ei doi, care te va pune pe gânduri. Zayn nu pare prea bun la suflet acum când a fost ținut captiv o întreagă noapte în celula din ceară. Azure nu-l înțelege, pentru că are o altă problemă pe cap. Timpul e scurt, graba e mare. Zayn este dornic să exploreze lumea necunoscută, dar uită să țină cont că aceasta poate fi și periculoasă. De fapt, problemele apar tocmai pentru că el este dat afară din țara lui. Nimeni nu mai e să-l protejeze, așa că ajunge des în mâinile dușmanilor.
Vino să citești continuarea! Bucură-te de povestea lor magică!
Continue reading

"A Fantasy Book and a Fairy Tale – Rose Butterflies Preview Last Part"