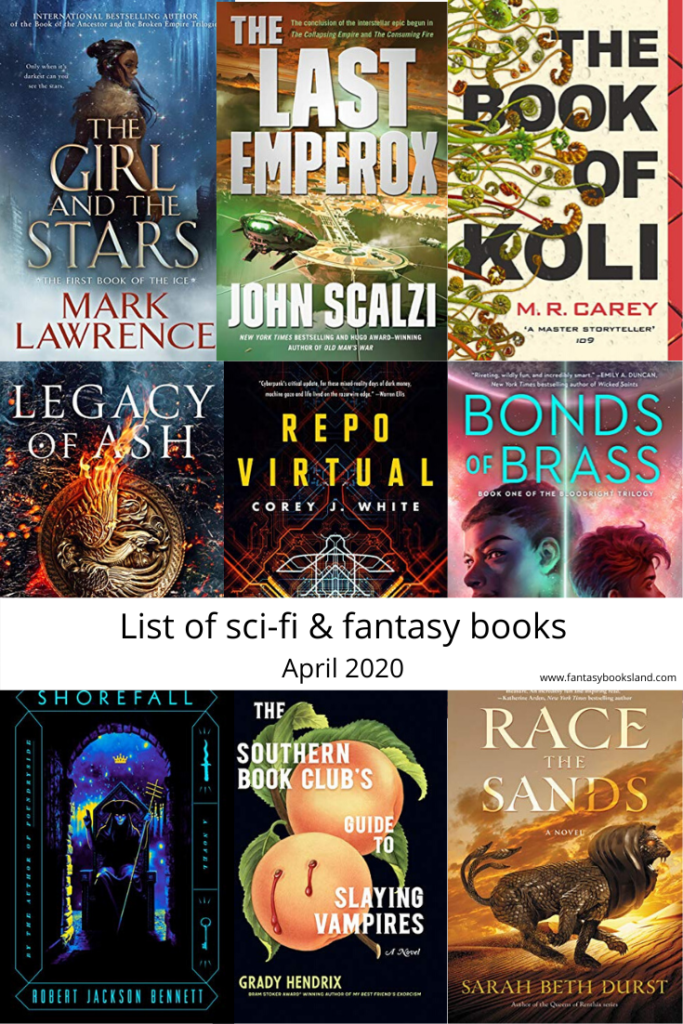 The perfect moment to dive in the enthralling world of two awesome genres: Science fiction and Fantasy!
Yes, this is the right moment to choose a new fantasy book, so don't hesitate to do so. You'll certainly find one that will surprise you and fulfill your entertainment needs because these authors have concentrated all their creative energies on achieving just that.
That's why I invite you to explore this list of great sci-fi and fantasy books of April 2020. For each book, you'll find a list of genres and subgenres, and a brief presentation so you can decide which one is perfect for you.
Continue reading

"List of science fiction & fantasy books – April 2020"