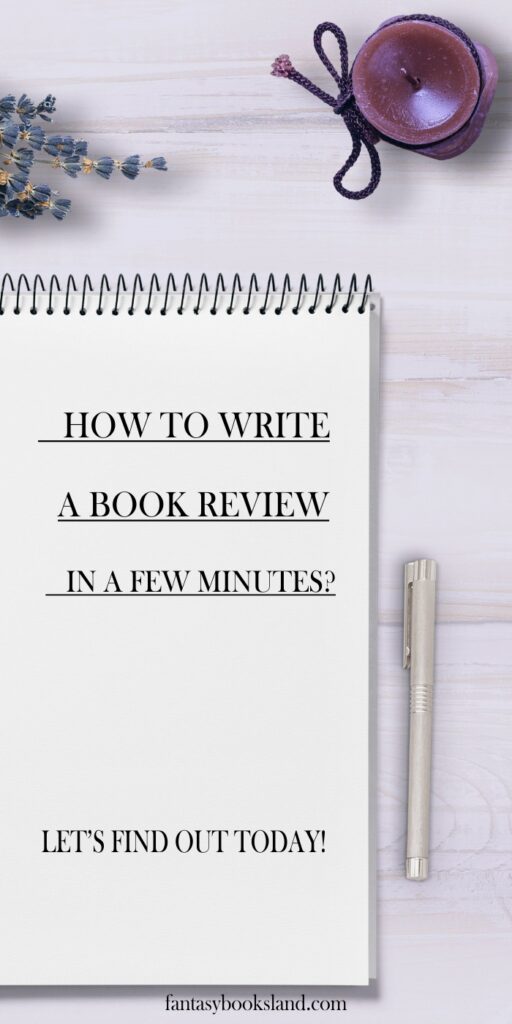 Maybe you often find yourself in one of these situations:
– You have a favorite book and you don't know how to impress with your review.
– You are asked to leave a review and you feel stuck.
– You're constantly postponing writing that review because you are waiting for inspiration, for the right mood, for the right words, and for the right ideas to flood your mind.
Then, what are the solutions?
I need some simple steps that will help me write those sentences fast.
Yes, rest assured, you came to the right page. Below I'll show you an example of a review that you can use for any book you want as long as you replace the dot spaces with the specific details of that certain story (the characters' names, the main theme, the name of the book, the action theme, and that keyword that defines the story).
Don't worry, it's not complicated at all. It's an example of a review designed to help you in any situation you might be in.
Scroll down, copy-paste it in a notepad or word document, make the necessary changes and that's it. You're done with the review task. You just have to put it in the comment section of the book in question. It's that simple.
Note: This post may contain affiliate links. If you buy from our links, at no additional cost to you, we get a small commission so we can improve this site. For more information, visit this page.
---
This review example works perfectly for fantasy books and you'll find plenty of ideas in it to start writing your own review. It will make you look like a pro reviewer so you can be proud of yourself every time you write reviews for fantasy books.
---

---
The first sentence
"I love … (write the name of the book) because … (choose one of the examples below that fits the theme of the book):
– it shows the best romance you could ever know. You can also add something like: The couple is so sweet that many times I've found myself smiling at every scene they had. OR: The couple is lovely. They care for each other more than they care for themselves. Everything seems magical when they are next to each other.
– it literally blends in great fighting scenes. You can also add: I love sword fight and this story surpassed my expectations at every scene the main character slashed the villains. OR: The action parts scared my soul because there were so many times when the main character could have died at the hands of the villains (you can even state their names).
– it has a cool world-building. You can also add: What impressed me the most was the description of the huge castle (house or mansion or whatever applies) where the action took place. OR: There were so many amazing places in this book that literally made me fantasize about being in one of them and experience the life of the main character.
– it has cool characters with great magic skills. You can also add: I loved the description of their magical weapons (or superpowers). It made me wish I had them in reality. OR: This story fed my need to know more about magic!
– it has great villains that put the protagonists in impossible situations. You can also add: I loved them because they made the story suspenseful and captivating. There was not a single moment when the main characters felt at ease. OR: Believe me, without them the story would have been bland and without purpose.
---

---
The second sentence
It can be omitted if you intend to leave a short review. You can stop at the first sentence and no one will say anything against your decision.
The main character … (his/her name) impressed me with his/her … (choose the one that fits best):
– bold personality. You can also add: I loved that she/he always fought for herself/himself and she didn't wait for someone to help her/him. She/he seemed invincible in front of the villains OR: I loved that she/he couldn't stand being weak and that she/he was always acting tough before her/his villains.
– choleric temper. You can also add: I loved all the shouting and screaming moments of the main character when trapped by the villains. OR: The constant anger state of the main character made the story funny. She/he was always in trouble whenever she/he opened her/his mouth.
– funny behavior. You can also add: She/he was always acting like a fool in front of the villains and that made the story enjoyable. OR: I loved the parts when she/he kept imitating everyone around her/him whenever she/he got into a fight. Those were the only moments when the story was amusing.
– positive attitude. You can also add: I loved that the main character escaped from many difficult situations thanks to his positive way of thinking. It saved her/him from the hands of many villains. OR: She/he was always smiling in front of the danger and that made her/him look cool because it was like she/he never knew about being scared.
– way of talking. You can also add: She/he always said good jokes that made me laugh. OR: Whenever she/he got into trouble, she/he cursed everyone around her/him and that made me laugh because I could relate to her/his situation.
---

---
The third sentence
It can be omitted if you intend to leave a short review. You can stop at the first sentence or second sentence if you wish.
I recommend this to … (choose the one that fits well):
– the readers that love romance. You can also add: There are many romantic parts that will leave you breathless. OR: The couple scenes are the best parts of the story. You won't forget them easily. They are sweet, lovely and unique.
– the readers that love action and adventure. You can also add: You will enjoy the fighting scenes between the main character and the gruesome villains at the end of the story. OR: The fighting scenes in this book will leave you wanting more. Every chapter has them and it's hard to close the book before you reach its ending.
– the readers that love magic. You can also add: If you are in search of a magical story, give this one a try because it will impress you with everything, starting from weapons and ending with their cool nonhuman aspects. OR: Magic is what defines this story. You will love its magical characters and beautiful descriptions of the world.
– the readers that love cool heroines. You can also add: The heroine is beautiful, tough and gorgeous in every aspect. I adored every scene she was in it. OR: You will relate to the heroine's difficult situations and you will come to love her with every chapter you read.
– the readers that seek fantasy. You can also add: You will love it because this story is pure fantasy! OR: It's great since the beginning and the ending will blow your mind. If you love fantasy, this story is for you.
---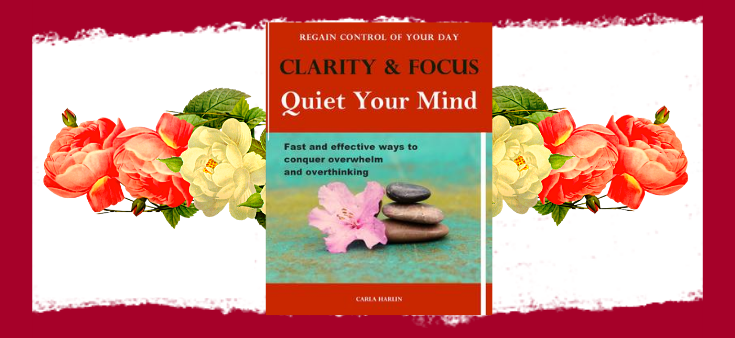 That's it! Now you have your review done!
What's left to do is to upload it on the website where your favorite book is. A few clicks and then you're free! From now on you won't be scared when you hear the word *review*. Yay! It's so simple!
Bookmark this page and don't forget to come back and check this website for more tips and book recommendations.
---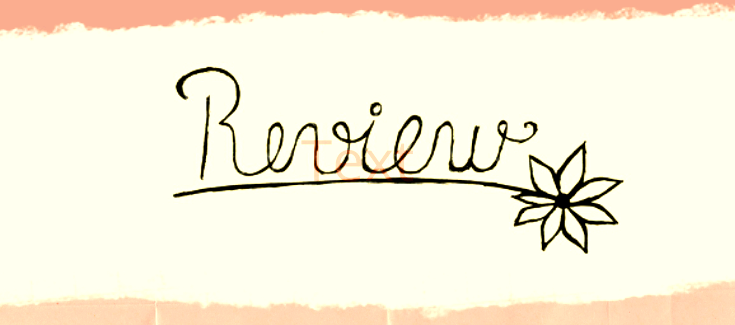 Note for you!
Why not try leaving a review for the free fantasy action book – The Mysterious Soldier? It's free to download and once you leave a review, you can get the next book for free!
Don't want to download?
Read right away its free Prequel! Click here for Chapter 1.
Looking for more fantasy books? Check out these lists:
Butterfly Fairy Tale PREVIEW
List of fantasy books with Cinderella theme
Fantasy Books with Dragons
Best Fantasy Books with Vampires
List of fantasy books with Sleeping Beauty theme
List of science fiction & fantasy books – April 2020
The Arid Kingdom – Book #1 – Chapter 1

Selunia was in her room in full swing. Helped by Elis, she was packing her luggage. The Arid Kingdom was a country where she had spent a part of her early childhood. The Ardensis family ruled over the Arid Kingdom and she was going to live in their palace, just like before.

Chapter 2 – Mysterious Soldier – Part 1 (The Arid Kingdom series, Book #1)

After a quarter of an hour, Selunia, together with the general, was on her way to the Aridens' Palace. She was outside the stronghold in a huge car, with black metallic shell and smoky windows—which boldly contrasted with the surroundings' primitivism and naturalness. This contrasting aspect was one characteristic of […]

Chapter 3 – Mysterious Soldier – Part 1 (The Arid Kingdom series, Book #1)

Somewhere, on a sandy battlefield, Soris was desperately running for a place to shield himself from the rain of laser-bullets that was following his steps. He felt all his muscles tensed, his feet burning as if he had embers in his shoes, and the sweat falling in drips on his […]